Keventer UHT. A Dream Realised.
Keventer proudly introduced new, pure and highly nutritious range of milk for all the household requirements. Manufactured at eastern India's largest and state-of-the-art manufacturing facility in Kolkata, this milk is aseptically packaged using the most advanced UHT technology, which provides a six-layered protection, and thus, requires neither boiling nor chilling.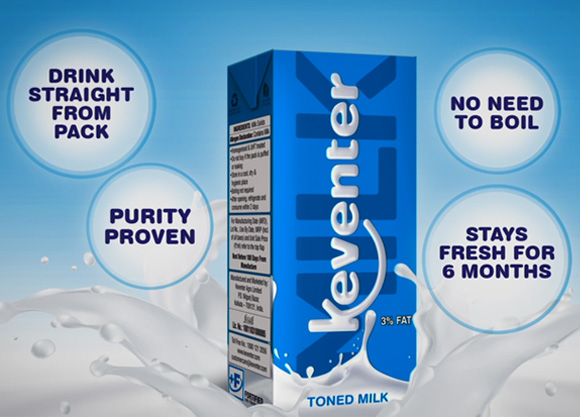 Being strategically located in the eastern part of India, Keventer Milk now caters pure, wholesome, best quality, safe and ready to drink milk to the consumer at a much lesser time as compared to the other organized branded players in the segment.
Available in Standardised Milk (4.5% fat), Toned Milk (3% fat) & Double Toned Milk (1.5% fat) to cater to the individual needs.